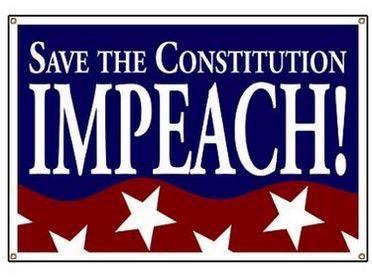 HIGH CRIMES AND MISDEMEANORS WITHIN EXECUTIVE BRANCH AND OBAMA ADMINISTRATION
By Karen Bracken, Victoria Baer, Dr. Eddie Fleming | 4-18-2016| EddieFleming.com
TWO ACTIONS IMMEDIATELY!
CALLING TO ACTION
MEMBERS, DONORS, CONSERVATIVES AND CONSTITUTIONALISTS
After literally YEARS of sustained efforts by the most committed patriots in America today, we have finally arrived at the moment we have all been praying for….
Private preemptive press interviews are happening as we speak… in anticipation of the first and maybe the last REAL action to Restore our Constitutional Republic is dropped in Washington D.C. this coming week…
By being on this mail list, you are receiving a private CLOSE HOLD glimpse of what is coming this week….
The U.S. House will introduce the establishment of the Select Committee on Alleged High Crimes and Misdemeanors within the Executive Branch and the Obama Administration….
House Representative Ted Yoho (FL) is the lead sponsor on this very carefully crafted measure to begin the process of stopping the illegal activities of the Obama Administration and holding all Administration officials accountable.
PRIVATE COPY OF THE FINAL RESOLUTION IS AVAILABLE
FOR YOUR VIEWING HERE…
The TWO actions….
Action 1.

– We need EVERYONE on the phones ALL DAY MONDAY APRIL 18, 2016 – Below is the list of House Reps we need EVERYONE to call and here is the message….

"In keeping your oath to protect and defend the United States, the people and the U.S. Constitution, and to uphold the laws of these United States, I call upon you as an elected representative of all Americans to join Representative Ted Yoho of Florida on his Resolution to open a Special Investigation into the High Crimes and Misdemeanors of the entire Obama Administration, before there is no country left to save. Co-Sponsor and vote for the Establishment of the Select Committee to investigate."
Action 2.

– More than any time since our inception as patriot organizations we need your financial support as we launch what promises to be a very difficult battle for control of our great country through peaceful and constitutional means.
There will be a backlash to this action in the House… WE MUST NOT LET THESE REPS STAND ALONE in the battle for freedom, liberty and the rule of law. WE MUST ALL STAND TOGETHER RIGHT HERE, RIGHT NOW!
The linked Resolution above will be dropped in the House this week and House Reps, who have already seen the NALC Articles of Impeachment and this Resolution will have ONE DAY (Monday) to get on board, to stand with the people against this evil administration…
WE MUST LIGHT UP THEIR PHONE LINES SO THAT THEY KNOW THE WILL OF THE PEOPLE….
For us, this all started on the Washington Mall,
Veterans Day, 11.11.11
VIDEO
Many have given up, quit, complained, doubted our resolve, or our ability to stay in the fight…. But here we are…. ARE YOU WITH US?
NO MORE TALK… TIME TO ACT!
God Bless these United States and every true patriot ready to make a stand!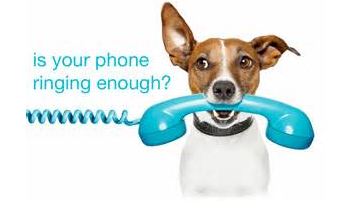 CALL EVERYONE ON MONDAY
COMBAT VETS                        STATE                               DC OFFICE
JEFF DENHAM                                     CA                                          (202) 225-4540
PAUL COOK                                        CA                                          (202) 225-5861
PAUL CHABOT                                    CA                                          (202) 225-2216
MICHAEL COFFMAN                            CO                                          (202) 225-7882
ADAM KINZINGER                                IL                                           (202) 225-3635
JOHN KLINE                                          MN                                        (202) 225-2271
TRENT KELLY                                       MS                                         (202) 225-4306
RYAN ZINKE                                         MT                                         (202) 225-3211
JOE HECK                                             NV                                         (202) 225-3252
CHRIS GIBSON                                      NY                                         (202) 225-5614
LEE ZELDIN                                          NY                                          (202) 225-3826
STEVE STIVERS                                    OH                                          (202) 225-2015
BRAD WENSTRUP                                OH                                          (202) 225-3164
STEVE RUSSELL                                   OK                                          (202) 225-2132
FREEDOM CAUCUS
MEMBER                          STATE                  PHONE               COMBAT VET
GARY PALMER                           AL                         (202) 225-4921
MO BROOKS                              AL                           (202) 225-4801
DAVID SCHWEIKERT                  AZ                           (202) 225-2190
MATT SALMON                          AZ                           (202) 225-2635
PAUL GOSAR                             AZ                           (202) 225-2315
TRENT FRANKS                          AZ                           (202) 225-4576
KEN BUCK                                 CO                          (202) 225-4676
BILL POSEY                                FL                            (202) 225-3671
CURT CLAWSON                        FL                            (202) 225-2536
RON DeSANTIS                          FL                            (202) 225-2706                  YES
TED YOHO                                 FL                            (202) 225-5744
BARRY LOUDERMILK                  GA                          (202) 225-2931
JODY HICE                                 GA                          (202) 225-4101
ROD BLUM                                 IA                            (202) 225-2911
STEVE KING                                IA                            (202) 225-4426
RAUL LABRADOR                        ID                            (202) 225-6611
MARLIN STUTZMAN                    IN                           (202) 225-4436
TIM HUELSKAMP                         KS                           (202) 225-5124
JOHN FLEMING                            LA                           (202) 225-2777
ANDY HARRIS                             MD                         (202) 225-5311
JUSTIN AMASH                            MI                          (202) 225-3831
MARK MEADOWS                        NC                          (202) 225-6401
WALTER JONES                            NC                          (202) 225-3415
SCOTT GARRETT                          NJ                           (202) 225-4465
STEVE PEARCE                             NM                        (202) 225-2365
JIM JORDAN                                 OH                          (202) 225-2676
JIM BRIDENSTINE                          OK                          (202) 225-2211                 YES
KEITH ROTHFUS                           PA                          (202) 225-2065
SCOTT PERRY                               PA                          (202) 225-5836
JEFF DUNCAN                               SC                           (202) 225-5301
MARK SANFORD                           SC                           (202) 225-3176
MICK MULVANEY                          SC                           (202) 225-5501
SCOTT DESJARLAIS                       TN                          (202) 225-6831
BRIAN BABIN                                 TX                           (202) 225-1555
LOUIE GOHMERT                           TX                           (202) 225-3035
TED POE                                        TX                           (202) 225-6565
RANDY WEBER                               TX                           (202) 225-2831
DAVE BRAT                                    VA                          (202) 225-2815
MORGAN GRIFFITH                         VA                          (202) 225-3861
ALEX MOONEY                                W VA                     (202) 225-2711
CYNTHIA LUMMIS                            WY                         (202) 225-2311